This post proves once again that we can rely on kindness of strangers 🙂 One of our winners from yesterday, Anuja, shared her tips for achieving a high score in IELTS.
"My advice to other IELTS candidates will be to time them while they practice as time is of utmost importance while taking the test. When I was preparing for IELTS, I prepared from the past papers book provided by the British Council. The Road to IELTS is also very helpful as it is an interactive guide to studying for the test and also works on your vocabulary.
I used to solve the papers and check the answers and mark myself. Every time I did it, I wanted to beat my past score and do better. Start preparing at least 15 days prior to the test and if you don't have time to solve the entire paper, solve at least one section of the sample papers everyday.
The Listening and Reading tests are very scoring and easy. All you have to do is listen carefully and go on marking answers at the same time. While attempting the reading test read the questions carefully and read the passages and underline anything you think is important, it will help you spot answers faster.
The Writing and the Speaking tests are not as easy as the Listening and Reading ones so read about different topics and read the newspaper regularly to be prepared. For the Speaking test, even if you don't know much about the subject speak confidently and be careful about your grammar. If you know you have made a mistake, correct yourself.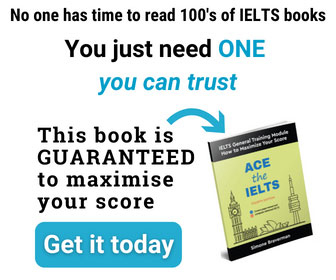 Hope this helps. All the best and do well :)"
– Anuja Gangan
www.thehappiewanderer.blogspot.com
On behalf of all the readers of IELTS-Blog I'd like to thank Anuja and wish her all the best with her life after IELTS.