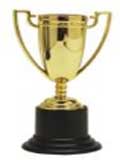 We can always learn something new and useful from people who got high scores in IELTS. Today Amit and Nandan (the winners of our IELTS results competition in August) are sharing their tricks and techniques that helped Amit get Band 7.5 and Nandan – Band 8 in their recent IELTS exams.
Amit is 38 years old, a native Hindi speaker, who took the General Training IELTS. His specific Do's and Dont's are:

Listening
I typically watch a lot of English movies with varying dialects which came in handy during IELTS. One key advice is to read and relate to the questions in the assigned duration before the audio starts playing. It helps to identify upfront the nature of the info requested in the question (date, year, count, name, address etc.) as it gives the mind something to correlate when listening to the audio. Don't forget to practice as much as possible!
Reading
I was optimistic about a higher score here. Reading test duration provides enough time to go over the responses once more. I would advise to mark the difficult and confusing ones and move on to complete the entire set before getting back to current one. Also don't forget to fill the answer sheet as you read through and ensure that you are responding against the same question number on the answer sheet as missing one would mean redoing the answer sheet again (as I had to)!
Speaking
Simply start thinking and talking about yourself and all the things around you in English. Speaking purely revolves around presenting yourself and your opinion on various domains in English. So make it a habit to think and speak in English!
Writing
Depending on the score you are targeting look up letters and essays on IELTS Blog website under the higher score category. Write a letter and essay a day on the same topic and then compare with the samples to refine your thought process and vocabulary choices. Also try reading as much Editorial sections from newspapers as possible.
Nandan is 25 years old, lives in India and speaks Hindi. He only had 15 days to prepare, and achieving Band 8 within such a short time is a remarkable success! Here is what Nandan told us about his IELTS journey:
"It gives me an immense pleasure to write about my IELTS journey for the blog that served the backbone for my preparation for the test in a mere 15 days' time. I would like to thank the administrator and bloggers of the IELTS blog for the advice, tips & tricks but above all the live experiences of test takers around the world. A wonderful platform that make the exam journey quite easier and practice makes anyone feel that you're taking the test every day, making you ready for the ultimate battle.
Regarding my test journey: I'm a working professional with one of India's top IT firms. It can give you an idea that anyone can make up time for preparations. Regarding the tips and techniques, mostly all are listed all around the web. But what I thought was something different. On the test day, I planned to score a band score of 6.5 (as it's the minimum band for any international admissions). This might sound weird but on deciding so, I let the pressure off myself. Targeting high isn't a bad concept but if you miss some answers then that raises your heart rate and makes you go ahead with some more silly mistakes. On the other hand, a low target keeps you calm even if you miss a couple of answers.
This is actually my logic of coping with pressure on the exam day. But this shouldn't be the same for the practice days – then your target should be a perfect Band 9. Following up some YouTube channels and sample tests makes you well acquainted with the test day. Lastly, have a patience for sitting around 2.5 hours at a stretch with minimal water consumption in between."