I "virtually" met Tony when he bought my book "Target Band 7" and we kept in touch. When Tony sent me an email and told me about his IELTS result, it blew me away. A score like that I definitely don't see every day – he got Overall Band Score of 8.5 in IELTS. His weakest part was the Writing test – Band 7, Reading test – Band 8, Listening and Speaking tests – both Band 9.
Naturally, I asked how he did it and here's what he says:
"Hi Simone,
Thank you very much for the compliments.
I didn't have too much time to actually prepare for this exam. I read through your book and focused on the timing issue. I battled a bit with the reading paper as time was really an enemy. My good fortune was that two of the passages were things that I had come across in my studies, so I could relate to them. The third was a shocker of a note and exceptionally boring. I finished 5 minutes before the time was up, and quickly read through some of the things that I battled with and filled in the missing answers.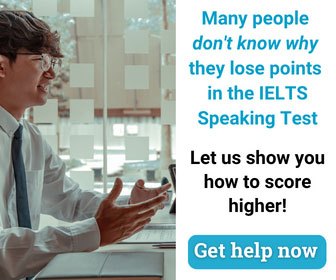 I also looked out for the traps that your book warned about, especially in the listening exercise. However, in fairness, I have taught ESL for fourteen years and should perhaps have scored better!?
Wouldn't it be lovely if they had tested your oral skills first and then decided whether this whole process was necessary? I might have missed out on at least some stress!
Bottom line is that I made it!!!!!!
Have a stunning day!"