Thank to A. from France we know this much about the topics and questions from the recent Academic IELTS exam:
Listening test
Section 1 was about a customer speaking to a glass repairing company.
Section 2 was about a student counselor giving information to a group of student.
Section 3 was a bout a woman asking a student supervisor for help concerning here project.
Section 4 was about a woman giving information about a map representing a part of the Amazon.
Reading test
Section 1 was about crowding/density in cities and they effects.
Section 2 was about children books development from the 1700s till now.
Section 3: I forgot.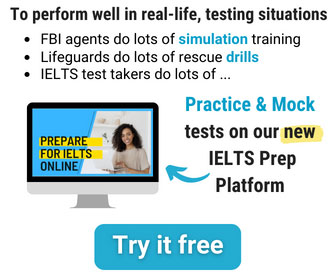 Writing test
Writing task 1 (report)
We had 3 pie charts:
– first one about countries producing coffee,
– second about consuming,
– third about countries that get most of the revenues.
Writing task 2 (essay)
Some people think that a country is more interesting and develop faster when its population is a mixture of many cultures and nationalities. To what extent do you agree.
Speaking Test
Interview
– Where are you from?
– Your full name?
– Do you prefer going out with family or friends?
Cue Card
Speak about a success you had in your life:
– When it occurred?
– What was it?
– Why do you consider it a success?
Discussion
– What qualities do you think a person should have in order to succeed in their work?
– How can goals in life differ from one person to another?
– What should people get as a reward for hard work?
Did you find this update helpful? Then please, share your exam topics and questions, click here.