IELTS test in Germany was shared by M., who remembered quite a bit. Thank you for the topics and the questions M., we all wish you a great score.
Listening test
Section 1: Two students were talking about different ordering procedures (online, by phone, per surname and at a local shop).
Section 2: Behavior of chimpanzees
Section 3 – 4: Don't remember
Reading test
Passage 1: Hidden treasures in Alexandria, how archeologists were able to recover treasures from the sea, it included different paragraphs about diving methods and the way treasures were recovered and cleaned.
Passage 2: Dreaming and its meanings, different theses from scientists like Sigmund Freud about rapid eye movement, pretty interesting but partially not easy.
Questions: Matching headings to paragraphs ( A – G ), marking statements as True or False.
Writing test
Writing Task 1 (report)
We had a bar chart, describing the exports of bananas in 3 different areas, Latin America, Europe and South Africa in the years 1993 and 2003. Related to that was a pie chart, which described the partial costs like distribution, taxes, packaging, etc.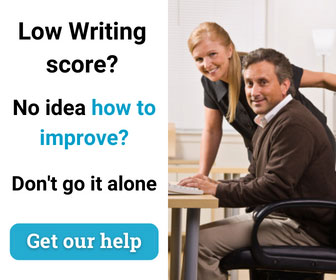 Writing Task 2
Young people decide whether they want to go to the university or to travel around the world. However, working prepares them more for a further life as an adult.
To what extent do you agree?
Speaking test
Interview
– What is your name?
– How shall I call you?
– Do you study or do you work?
– What is involved in your job?
– Do you use computers a lot?
– What do you do when you have trouble with your computer?
Cue Card
Tell me about a vehicle you would like to have, you should say:
– What kind of vehicle it is?
– Where have you seen it for the first time?
– Do you think you will be able to get it in the future?