IELTS test in Sweden was described by F. (thanks a lot!), who shared the following questions from the Writing and Speaking tests.
Writing test
Writing Task 1
There were 3 pie charts about playing electronic games in Korea during the year of 2003.
– The first described in percent each age group were playing.
– The second showed how many percent of those who played were woman and how many were men.
– The third indicated how popular different kinds of categories of games were.
Simone says: This bit is important – do you remember our last homework with the 3 pie charts? This could be a new trend in the IELTS, so I suggest that you go back to it and practice. Click here to view the homework assignment with 3 charts.
Writing Task 2
The assignment was to write about the advantages of three different funding methods for education. They were:
1. Education funded by the government,
2. Education funded by the student
3. Education was funded by the student, but they were given a loan by the government, which they have to pay back after finishing their studies.
Speaking test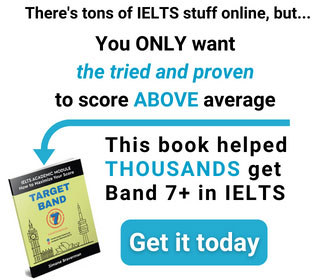 Interview
– What is your name?
– What should I call you?
– Where are you from?
– Tell me about your town.
– Do you like fruit and vegetables?
Cue card
Tell me about a conversation you had with someone that was very important to you. You should say:
– When it was.
– To whom you were speaking.
– Why the conversation was important to you.
– Was this the first time you have spoken to this person?
Discussion
– Do you think it is important to eat a lot of vegetables?
– Why should you eat vegetables?
– Do you like to eat vegetables?