Our friend D took the IELTS test in the UK recently and remembered the following Writing and Speaking questions:
Writing test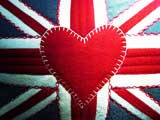 Writing task 1 (a report)
We were given two pie charts showing the reasons to migrate from and to a European country in 2009. All charts had the figures as percentages.
Writing task 2 (an essay)
Some believe that young people should have a university education, because this will bring benefits to the society in the future. Others, however, think it will lead to graduate unemployment. Discuss both views and give your opinion.
Speaking test
Interview
– What is your full name?
– Can I see your ID?
– Where are you from?
– Do you work or study?
– What subject are you studying?
– Why did you choose this subject?
– Do you like reading books?
– What type of books do you read?
Cue Card
Talk about a place that is unknown to most tourists in your country. Please say
– What is this place?
– Why is it unknown?
– What can people see there?
Discussion
– Have you been to that place?
– Who did you go there with?
– Why did you go there?
– Did you like it?
– What is so special about this place?
Get a self study book, for Academic click here, for General here.
Subscribe to IELTS-Blog.com via RSS or via email