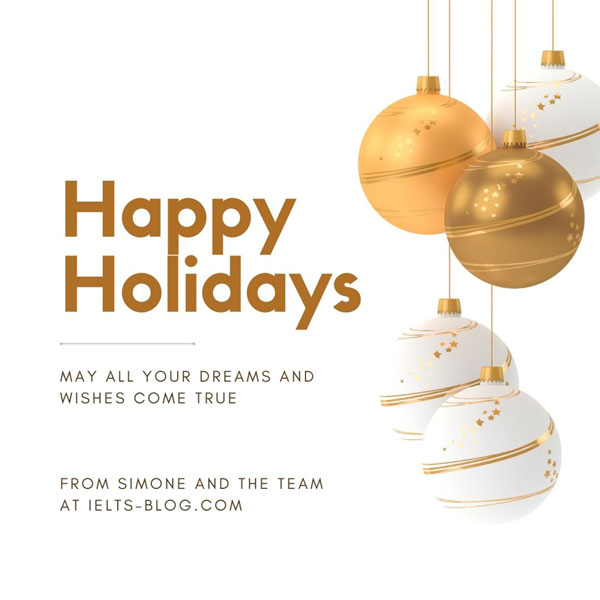 Hi everyone,
What a year! We all earned a break. Stay healthy and safe, celebrate if you feel like it, or just take some time to relax and unwind.
It's been such a pleasure to have you with us at IELTS-Blog.com in 2021, you're a fantastic community!
If you are using the break to study, we will continue to support you throughout the holiday period and into 2022.
We are taking just 3 days off: 25 December, 31 December 2021 and 1 January 2022. You should, too 😉
Happy Holidays!
From Simone and the team at IELTS-Blog.com