The following IELTS test questions were remembered and shared by L who took the exam in Jakarta, Indonesia:
Writing test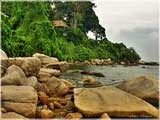 Writing task 1 (a report)
We were given two bar charts showing noise pollution produced by traffic, trains and other industries during day and night times in cities and rural areas in France.
Writing task 2 (an essay)
When children start school teachers have a bigger influence on their academic and social development compared to their parents. Do you agree or disagree with this statement? Give your opinion and relevant examples.
Speaking test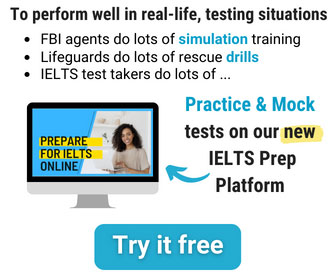 Interview
– What is your full name?
– Can I see your ID?
– Where are you from?
– Do you work or study?
– Describe your job, please.
– What did you study in college?
– Why did you choose this course?
– Where do you live now?
– Why did you choose to live there?
– What is the difference between living in a city and a rural area?
– What city would you like to visit in the future?
Cue Card
Talk about an exercise or a trick that helps you concentrate at home or at work. Please say
– What do you do?
– When and where do you do it?
– Why is it important for you to concentrate?
Discussion
– Do you always do the exact same thing to concentrate?
– Does it help you every time?
– Why do people find it difficult to concentrate?
– Why can't people be more focused nowadays?
– Do you think there are professions where you need to concentrate more?
– Where is focus really important, in your opinion?
– Do you know any other jobs where concentration is important?
– Is it possible to learn to concentrate more?
– Why do people find it particularly difficult to concentrate for long periods of time?
– Do you think machines are better than humans, because humans get distracted more easily?