Our friend O. remembered the following IELTS Speaking questions from a recent test in Nigeria:
Speaking test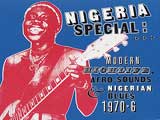 Part 1 (Interview)
– What is your full name?
– Can I see your ID?
– Where are you from?
– Do you work or study?
– What do you do?
– Where do you live now?
– Do you like it there?
– Would you like to live there in the future?
– What languages do you speak?
– Would you like to learn any other language?
– Why do you like it?
Part 2 (Cue Card)
Talk about a toy that you were playing with as a child. Please say
– What was it?
– Where did you get it from?
– Why did you like the toy?
– Who did you play with?
Part 3 (Discussion)
– Do you think toys that you played with in your childhood are different from modern ones?
– Why do you think it is?
– Do you think parents let their children play with toys for too long instead of engaging them in other activities?
– What is your opinion about commercial advertisements aimed at children?
– How do you think children can easily learn English?
– Do you think it is easier to do now compared to the past?
Get a self study book, for Academic click here, for General here.
Subscribe to IELTS-Blog.com via RSS or via email