Our friend A recently took the IELTS Speaking test in India and below are the questions he remembered:
Speaking test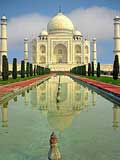 Interview
– What is your full name?
– Can I see your ID?
– Where are you from?
– Do you work or study?
– What do you do?
– What is your profession?
– Describe a day at your job.
– How important is it to smile, in your opinion?
– Do you smile in front of the camera? Why?
– Can you trust a person because they smile? Why?
– Do you wear perfume?
– Have you ever received perfume as a gift?
Cue Card
Talk about your favourite music, song or band. Please say
– What is it?
– When and where did you hear it for the first time?
– Why do you like it?
Discussion
– Do you sing? Why?
– How important is it to have a pleasant voice?
– What types of music are popular today?
– Is music too money-oriented nowadays?
Get a self study book, for Academic click here, for General here.
Subscribe to IELTS-Blog.com via RSS or via email