Our friend M from Jakarta, Indonesia reports the topics and the questions from his IELTS exam:
Listening test
I think the listening section was a harder than I thought it would be, and even though I tried hard enough to focus during the recordings, I missed some details.
Section 1 was about a man registering at a camp ground, pretty easy. All we had to do was just write down his surname, address and phone number.
Section 2 was about the details of the camping ground, we were told to name few spots that were explained by the camp manager.
Section 3 was a lecture about coal mining history in Canada, they spoke with an American accent. I was a little bit distracted because the information was not directly answered the questions, so we had to figure it out quickly.
Reading test
I was more confident about this section.
Passage 1 was about the agricultural culture of a tribe in Zambia.
Passage 2 was about the history of photography. I felt this was the toughest one, because the answers were rather similar to one another.
Passage 3 was discussing the researches on conformity.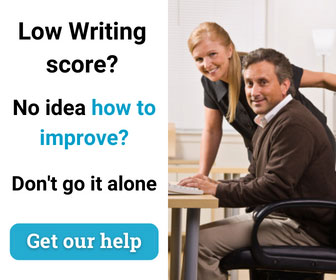 Writing test
Writing task 1 (report)
We were given three pie charts showing the destination of three Latin American exports in 2004.
Writing task 2 (essay)
We were asked to explain our opinion on environmental problems, whether we support the idea of individual proactive actions in solving environmental problems, or oppose to it because it is too big to be solved by individuals.
Speaking test
I was very nervous in this part, because I haven't practiced much. I can explain my answers without much hesitating, but I wasn't sure about my grammar.
Interview
I was questioned about my job, my responsibilities, and how I connect with people at work.
Cue card
Describe some changes in your life, you should say:
– what are those changes
– why do want to do those things,
– why do you need a change in your life
Discussion
The discussion on the topic chosen earlier. He asked whether it was hard to change things in our life, why some people reluctant to changing anything in their lives, and whether we need external influence in changing ourselves.