This is a model response to a Writing Task 1 topic from High Scorer's Choice IELTS Practice Tests book series (reprinted with permission). This answer is close to IELTS Band 9.
Set 2 General Training book, Practice Test 6
Writing Task 1
You should spend about 20 minutes on this task.
You have seen an advertisement for an evening course to study a foreign language. Write a letter to the institution offering the course.
In your letter,
– ask for details of the course
– ask if the course teachers are qualified native speakers
– request that the institution sends you their brochure

You should write at least 150 words.
You do NOT need to write any addresses. Begin your letter as follows:
Dear Sir / Madam,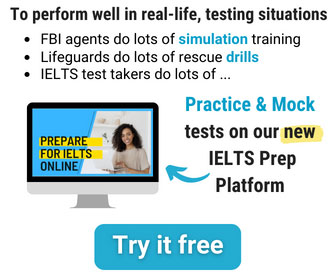 Sample Band 9 Letter
Dear Sir / Madam,
I have recently read about the evening course on the French language that your institution is offering and I have a few questions.
As I am an advanced speaker in French and have read that the Course "B1" is offered for this level, I would like to know what this course comprises, so that I will be able to decide whether this matches my abilities or whether I would need to sign up for another course. I would also like to know if the teachers giving the lessons are qualified native speakers, as I believe this is very important in order to get an authentic insight into the cultural context of the language studied. A native teacher has the greatest knowledge and understanding possible of the language he or she is teaching.
Lastly, I would like to ask for you to send me a brochure of the different courses offered at your institution, using the address I have sent this letter from as the recipient address.
I look forward to your response.
Yours sincerely,
Peter Harris
Go here for more IELTS Band 9 Letters