Most high level positions in companies are filled by men, even though the workforce in many developed countries consists of 50 percent female workers. Companies should be required to allocate a certain percentage of management positions to women. Discuss, what is your opinion?
The inequality between men and women has always been a significant issue in society. , it is undeniable that most vital positions in companies are taken by males, not females. Therefore, that companies should allocate to women a certain number of these positions. However, I do not agree with this requirement completely.
In some feudal countries, it was true to say that the society the males, and at that time instances of inequality occurred very frequently. Up until the present moment, it in some developing countries; also it is greatly . A large number of women in these countries are not allowed to go to work or even go to . In this case, this is not an individual issue, but social problem. The governments should have some solution to this tendency, and at the same time they should promulgate a new legislation to protect women's .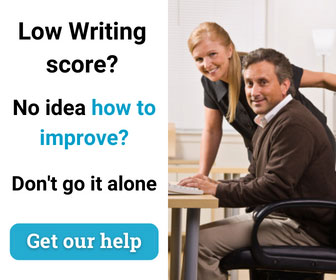 On the other hand, the global economy is developing rapidly nowadays. In most corporations, distinguish men from women; they only focus on working efficiently. In this world, any employees who possess enough abilities and work in an effective way, be promoted to positions. Therefore, allocating the high level positions in companies to women is not necessary. Moreover, the instances of women in essential positions . Those women are very successful in their work and their lives.
In conclusion, although the inequality between men and women has reduced, it still is a social issue worth . Personally, in my opinion we should create as many opportunities for women to have an equal life as we can.
This essay needs some work. It has a good structure, the paragraphs are coherent, you are using enough linking words and the task is covered. On the other hand, the grammar needs much attention, the structure of the sentences should be worked on and there were some unclear expressions used. See comments underlined in blue for more details. Overall, this looks like a Band 6 essay.
Click here to see more IELTS essays of band 6
our
Besides
It can be argued
favoured
still happens
confusing expression
public places
a
handle
rights
the management does not
can
higher
are countless
a thought