Tony Robbins once said, "Focus on where you want to go, not on what you fear." – and those who live by his words start seeing amazing changes to their lives. If you are wondering how this applies to you and your IELTS study, here is one simple truth: when you stop focusing on how much you fear or dislike exams and start thinking about the new life you want to build after IELTS, it does wonders for your IELTS score.
And you CAN (and should) do that, just like the 6 people we are about to introduce. They overcame their exam anxiety, prepared for IELTS with due dedication and now there is nothing to stop them from pursuing higher studies or living in a country of their choice. Plus, winning in our monthly IELTS results competition is another bonus!
Wondering who they are?
Academic Module – 1st place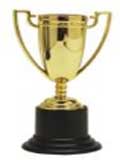 Anjuna Reghunath from India, Band 8
Shakhriyor Saparboev from Uzbekistan, Band 8
Academic Module – 2nd place
Robin Joseph Kuracheril from India, Band 7.5
Academic Module – 3rd place
Hohn Rey Berjamin from Philippines, Band 6
General Training Module – 1st place
Samit Kumar Ghosh from India, Band 7.5
General Training Module – 2nd place
Kishan Shashikant Patel from India, Band 7
Congratulations! Head over to our Instagram where we celebrate six success stories, and show them your appreciation! Winners will also receive their special certificates of achievement via email, and winning IELTS results will be displayed in the IELTS-Blog hall of fame – so if you won, please feel free to show them off to your friends!
How did they score so well?
We would LOVE to find out! We do know that Robin Kuracheril (Band 7.5) used our writing correction service to improve his writing. As for everyone else – we contacted all the winners and hopefully they will be able to share their best exam tips with everyone. There is so much you can learn from successful test takers, their experience is invaluable because it saves you so much costly trial and error!
If YOU got a high score in IELTS, no matter when – this month, last month, a few months ago – we want to hear from you! We would like to extend our warm invitation to everyone who is happy with their IELTS score. Take part in our IELTS results competition today, and share your IELTS tips when you win!