As all of you know, due to the COVID-19 pandemic in many locations IELTS exams were temporarily put on hold, and there was a period of uncertainty. Gradually things have changed for the better and many countries have brought the virus under control. IELTS testing was restarted and today we are happy to announce the test takers who used lockdowns to sharpen their skills and get awesome scores!
With great pleasure we present the winners of IELTS results competition in June 2020:
Academic Module – 1st place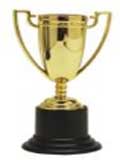 Michael Nwokenna Abosi from Australia, Band 8
Asef Madhi Rakin from Bangladesh, Band 8
Academic Module – 2nd place
Kourosh Moini from Iran, Band 7.5
General Training Module – 1st place
Simi Sebastian from India, Band 8.5
Congratulations on your success! To celebrate your achievements we are sending your special certificates to your emails. Winning IELTS results will be displayed in the IELTS-Blog hall of fame – so if you won, please feel free to show them off to your friends!
How did they score so well?
It is nice to see some of our students among the winners.
Dr. Asef Rakhin said, "Please accept my gratitude. I used your writing correction service and read the book 'Target Band 7'. I practiced with your free materials too. These have helped me a lot to get band 8 in academic IELTS that I have taken recently with 7 in writing. Thank you guys for your support and suggestions."
Kourosh Moini used High Scorer's Choice practice test books and got Band 7.5 in his exam. He said, "You helped me along the way, and I feel I owe you a thank you. So I hope you keep your energy and continue to share and help test takers all over the world the same way you did with me."
Now it is more important than ever that we hear from the winners of June's competition. Why? Because not only they achieved great IELTS scores, but they also did it in a very difficult situation. They found the strength to keep going when others gave up. They remained resilient and strong, and we can all learn that from them. Their advice, as soon as we get it, will be posted on IELTS-Blog without delay, so everyone can use the same technique and get a better score in their own exam.
If IELTS exams in your country are suspended for now, don't lose hope, don't shelve your IELTS preparation. Remember that this situation is only temporary, and very soon testing will resume. In many countries you can take an IELTS Indicator test online and get an indicative IELTS score that lots of organisations accept (read all the details here).
The world can only stay in lockdown for a limited time, and as soon as restrictions end, you need to be ready! Many of us have wasted a lot of time already, let's not waste any more, and get your target score! We at IELTS-Blog.com are here to support you every step of the way, so if you need help, email us any time.
P.S. IELTS results competition runs every month, and everyone is welcome to participate. Learn how to enroll here.