A new year is a new beginning, a chance to change things, start fresh, and take a different path in life. I am sure many of us intended to start a new life in 2020, and we can be certain that for the 7 people you are about to meet, this … is… happening!
Let's put our hands together for the owners of best IELTS Results in January 2020:
Academic Module – 1st place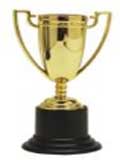 Mozhdeh Jafaridoulabi from Iran, Band 8
Aye Chan Kyaw from Myanmar, Band 8
Academic Module – 2nd place
Waleed Tayyab Buttar from Pakistan, Band 7.5
General Training Module – 1st place
Omar Brown from Jamaica, Band 8.5
General Training Module – 2nd place
Durga Priya Namdevsingh from India, Band 7.5
Moshaddak Hossain from Bangladesh, Band 7.5
Sejal Paresh Shah from India, Band 7.5
Congratulations to our winners! As a token of our appreciation we are sending your certificates of achievement to your emails. Winning IELTS results will be displayed in the IELTS-Blog hall of fame – so if you won, please feel free to show them off to your friends!
How did they score so well?
We're always interested to find out from the winners how they did it. Some of them are our students (Moshaddak and Durga used our writing correction service), as for the others we just know they subscribed to our daily IELTS emails. I'd like to ask all the winners – please be kind to the other test takers who are still preparing for their IELTS exams. Do share your stories and tell us how you studied, and what helped you achieve success in IELTS. Any useful tips will be shared on IELTS-Blog.com, so everyone can use the same technique and get a better score in their own exam this month.
We are expecting responses from our winners and as soon as we get their tips, we will post them on IELTS-Blog.com. The first IELTS results competition we held 11 (!) years ago was our very first step towards connecting successful test takers with everyone else. Winners have obviously done a lot of things right, and by sharing their tips, 'secrets' and advice they are helping thousands of others achieve great results in IELTS. IELTS-Blog.com is proud to be the channel for the experience and wisdom of high scorers to reach every IELTS test taker in the world!
So if YOU got a high score in IELTS, no matter when – this month, last month, a few months ago – we want to hear from you! We would like to extend our warm invitation to everyone who is happy with their IELTS score. Take part in our IELTS results competition today, and share your IELTS tips when you win!