Starting a new life in 2018 was probably a New Year's Resolution many of us made – but here are 5 people who certainly managed to achieve it!
Let's give a round of applause to the wonderful winners of IELTS Results Competition in December 2017:
Academic Module – 1st place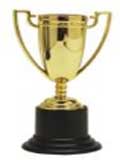 Sulaiman Khan from the USA, Band 8
Zainab Khan from the USA, Band 8
Academic Module – 2nd place
Jossan Singh from India, Band 7
General Training Module – 1st place
Rohan Sharma from India, Band 8.5
General Training Module – 2nd place
Royal Gasimov from Azerbajan, Band 7.5
Congratulations to the winners! As a token of our appreciation we are sending your certificates of achievement to your emails. Winning IELTS results will be displayed in the IELTS-Blog hall of fame – so if you won, please feel free to show them off to your friends!
We were delighted to hear that one of the winners – Jossan from India – gives our book "Target Band 7" the credit for changing his life. We'd love to find out what other winners did to score this high!
So, if you won in this competition, please write and tell us what IELTS books you used, how you prepared and studied, and what helped you achieve success in IELTS. Anything the winners wish to share will be posted on IELTS-Blog without delay, so everyone can use the same technique and get a better score in their own exam this month.
P.S. IELTS results competition runs every month, and everyone is welcome to participate. Learn how to enroll here.