Zahid Siddique is one of the "Best IELTS Result" competition winners in December 2011. He lives in Pakistan and works as a business executive in a leading multinational company there. His Overall IELTS Band 7.5 is no coincidence – but as he says, "if there's a will, there's a way".
Here's how Zahid describes his IELTS preparation: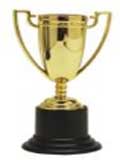 I would like to share my personal experience with all those candidates who are in preparation phase for their IELTS Exams. In my case, the most important factor was my commitment and dedication for a period of around 6-8 weeks. I spared almost 2-3 hours every day from my busy professional schedule, exclusively for preparation of IELTS. I explored IELTS-Blog.com in depth and explored most of the reading, writing, speaking and listening material available on the website.
How I prepared for IELTS is a long story but here is the short version:
Listening
1. I understood the pattern of this module.
2. Identified Achilles' heel and then left no stone unturned to make up for the identified deficiencies.
3. Improved and raised myself to the level where I could understand the speech or conversations of a native speaker.
4. I followed the golden rule "Practice, practice and practice".
Reading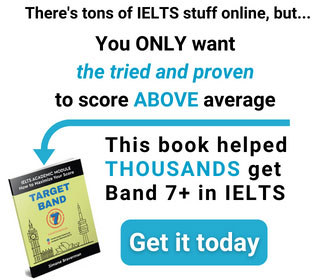 1. I practiced these techniques: previewing, scanning & skimming.
2. Perusal of practice passages with an end in my mind.
3. While doing reading passages, I did not care about the answer rather I focused on how to get to the answer.
4. I tried passages from various sources because Shakespeare said: "Variety is the spice of life".
5. I followed the golden rule "Practice, practice and practice".
Writing
1. I understood thoroughly the format of Writing Task 1 & 2.
2. I watched my task response, coherence and cohesion, lexical resource and grammatical range and accuracy in each attempt and got it reviewed by my IELTS Instructor.
3. In Task 1 I followed a very simple formula of KISS (Keep is short and simple!) by dividing my task into three parts
(a). introduction, (b). statement and (c). explanation of problem(s) or situation, and in conclusion wrote about the action demanded or request.
4. In Task 2, I divided the essay writing into three stages:
(a) planning, (b) writing and (c) editing and clearly divided my essay into three definite parts:
(a) introduction (given statement and position), (b) body paragraphs (arguments 1,2,3 …..plus counter arguments ) and (c) conclusion (reinforcement of position).
5. I followed the golden rule "Practice, practice & practice"
N.B. I wrote approximately over 55 essays during my preparation.
Speaking
1. I got myself well acquainted with the pattern of speaking module or test.
2. I participated in group discussions and extensive speaking sessions.
3. I watched videos of model tests with 8 or 8 plus band score.
4. I worked hard to grow in confidence.
5. I improved my fluency, vocabulary and communicative ability.
6. I paid special attention to pronunciation and decided to follow British accent. Mixing different accents does not work. Always go with the one you feel comfortable with.
Besides, while practicing each skill I timed myself and finished the tasks within the standard allocated time. I also sat for full length IELTS mock exams on weekly basis to assess my English language ability and strategized accordingly following each mock exam.
In addition, I would also like to convey my special thanks to my IELTS teacher, Mr. Riaz Laghari (Islamabad) for his excellent guidance and encouragement during my preparation time.