For those of you who recently joined IELTS-Blog.com, let us introduce Mohammad – a young man from India whose first language is Hindi. Mohammad won in July round of our IELTS results competition, scoring an overall Band 8 in General Training IELTS with a straight 9 in Listening!
He wrote to us and said,
"I finally got my Band 8 score with hardly getting enough time to prepare, working 10 hours a day.
Listening Band 9
Reading Band 8.5
Writing Band 7
Speaking Band 7.5"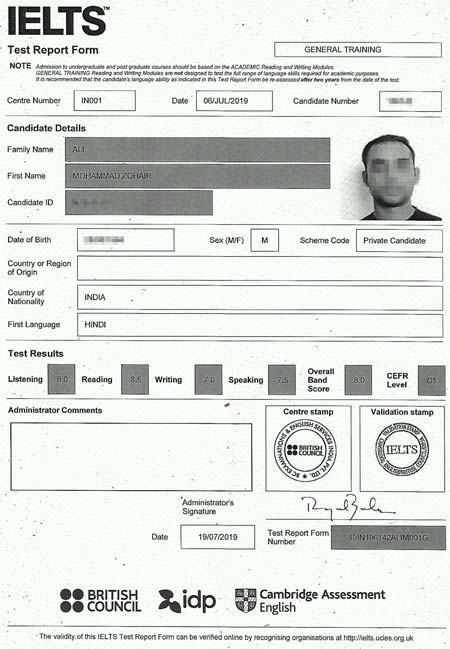 Scoring Band 8 in IELTS is a remarkable achievement for anyone, let alone a full-time worker with very little time left for IELTS preparation, so we just had to ask Mohammad how he did so well in the test. And his advice was,

"Practice, practice and practice.
Reading
Read more articles, blogs and newspapers. Practice in speed reading.
Writing
Write answers covering all points mentioned in the question paper. Build a versatile vocabulary which can be used in both writing and speaking exam.
Speaking
Speaking regularly helps a lot and improves your band score. My girlfriend is a native speaker and it really helped me.
Listening
Perfect 9 takes talent. Jokes apart, I listen to BBC radio and TED talk podcasts regularly."
Thank you so much Mohammad, and congratulations on your IELTS victory!
IELTS results competition runs every month, and everyone is welcome to participate. Learn how to enroll here.