You may remember Sharanya as a winner of our IELTS Results competition – she scored overall Band 8.5 with an amazing 9 in Reading. This is a serious achievement for a young lady whose first language is Tamil. Today we would like to share with you the few simple steps that Sharanya recommends that you take to follow her path to success.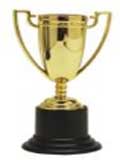 "Before you begin preparation, familiarize yourself with the end to end IELTS test format.
For the listening and reading components, practice, practice, practice as much as possible! Try to take as many tests as you can. Also while studying, try to simulate conditions of an actual test center. Work in a silent closed room and shut off your mobile phone. So even if you study for just 2 hours every day, ensure that you do so without any distractions.
For the speaking component, do subscribe to the updates from www.IELTS-Blog.com. For a period of almost 2 months I consolidated the list of speaking test questions. This greatly helped me to perform confidently in the speaking test. Also ensure that you practice speaking out loud.
For writing, learn about the type of essays and letters/reports that are commonly asked. Do ensure that you equip yourself with an extensive list of connective phrases and terms. Also try to hand write at least one letter/essay a day."