Roshni Haye is a lovely lady in her 20s, from Pakistan (she speaks Urdu as a first language). Her IELTS score – Band 8.5 – put her in the spotlight and gave everyone the opportunity to learn from her experience.
Here is what Roshni thinks can help other test takers to raise their IELTS score: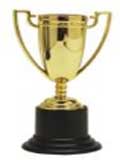 "I would say familiarising oneself with the paper pattern is a highly essential practice. It was of immense help to me as I had to sit the IELTS examination on a short notice. In this manner, you are able to focus all your energy on what is required of you and practice for it much more efficiently.
Secondly, for the Speaking component, it is crucial for the candidate to remember that their ability to hold up a conversation fluently, is what counts the most. For this, rehearsing either on your own or with a friend, is recommended. Once your fluency improves, your chances of scoring a higher band do as well. However, one must remember that grammar and vocabulary are to be taken into account, too.
Reading and Writing require practice, just as everything else does. So investing in IELTS past papers is of great help. Time yourself and practice as many past papers as you possibly can. This will give you a good understanding of what may be asked of you in the exam, and will build up your speed. Also, reading those passages will further polish your comprehension skills.
For Writing, it is imperative to remember to not deviate from the topic, avoid repetition, and to sound coherent throughout the piece. The points you want to elaborate upon should be lucid in your mind when you start out. Again, practice is of the essence.
Lastly, for the Listening exam, listen to previous recordings or sample recordings available online and see how well you catch on with the accents that may be used. Then listen to a variety of clips or perhaps watch videos or a movie without subtitles and try to catch on (if you feel like you require it).
During the exam, read the questions carefully so you know where every answer goes, when the recording plays and follow the instructions carefully."