Preparing for IELTS, especially when you study at home alone, can feel a bit daunting at times – and when that happens, you need some inspiration to keep working towards your goal. There is nothing more motivational than seeing another person with English as a second language, who achieved what you want to achieve – so say hi to Otabek Bobomurodov, a 19 year old from Uzbekistan who speaks Uzbek from birth.
Otabek got an IELTS Overall Band Score of 7.5 with an impressive Band 8.5 in Listening and Band 8 in Reading. As a winner in our monthly results competition he had a chance to share his tips with our readers, and here is what he said:
"The first thing I would advise all the candidates preparing for IELTS is to dedicate enough time for preparation. The more you practice, the better your knowledge will be. As for me, I used to work on my weaknesses until I turned them into my strengths.
Listening
Listen to complex conversations and news until English starts to feel like your mother tongue before beginning official IELTS practice.
Reading
Make reading your habit and try to catch the meaning of advanced articles. One extraordinary way to improve reading is to read articles and make up your own IELTS questions for your friend and exchange your papers. This is how we used to work in pairs.
Writing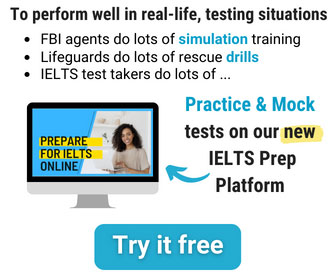 Writing task demands creativity along with a lot of ideas. Try to prepare for 10 most common topics, learning topic vocabulary and specific ideas on them.
Speaking
Try to speak to yourself for hours on any topic. Record your voice and listen. Keep recording until you like your own voice. Try to sound natural, not robotic. Sometimes be emotional, but not always."
And this is the reward Otabek got for his hard work: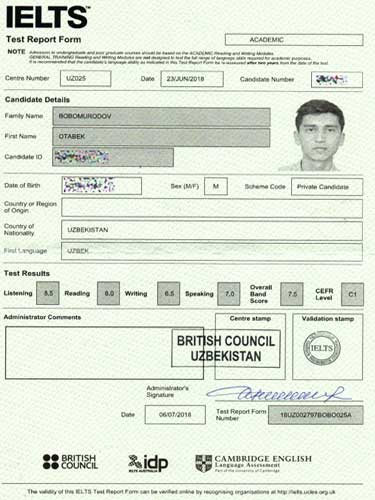 Many thanks to Otabek for sharing his story with IELTS-Blog.com, and good luck with everything!