You may remember Kirill as a winner of 1st place in our August IELTS results competition. He got an Overall Band Score of 8.0, with a straight 9 in Reading, and it was more than he expected! When we approached Kirill for his tips to other test takers and insights into his preparation, here is what he said:
"I used various techniques which I have found online.
First of all, I was writing essays and letters as often as I could. 1-2 pieces of writing daily is perfect. I have used 16 writing corrections from IELTS-blog.com to make sure I was good. I was getting 6.5 usually, but I have managed to get 7 in the exam.
Also, I was listening to podcasts every day for 1 hour while commuting to the office. I have not trained speaking at all, because I use English almost everyday at work.
As for reading I also read some books, but what I think is a great strategy is listening to an audio book while reading the same book. This practice will not only load information to the brain fast, but also will help you improve vocabulary along with pronunciation.
I have finished a monthly course of IELTS preparation also, it was 1.5 hour twice a week. Overall, I spent roughly 1-1.5 months to prepare. Also, my attitude for the exam was relaxed and I did not care about the result, I was perceiving it to be a test shot. I was not confident about my writing, but all my friends told me that I will handle it and I did, to my own big surprise!"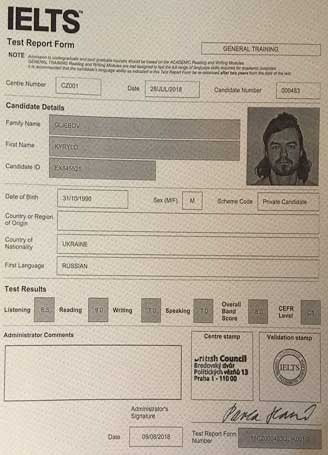 Get a self study book, for Academic click here, for General here.
Subscribe to IELTS-Blog.com via RSS or via email