Today's post is dedicated to Pratik and Shruti, a husband and wife from India.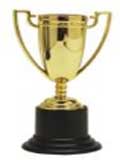 We got to know this lovely couple through our monthly IELTS results competition. They both took the IELTS test and achieved great scores: Shruti received Band 7.5 and Pratik – Band 8.
Here are some tips from Pratik and Shruti that helped both of them, and can help YOU do a great job in your upcoming IELTS exam:
Listening
You can use headphones while practicing, but make sure to do a few practice tests without the headphones, to be prepared to listen to the recording through a loudspeaker.
Doing many practice tests within time limits helps a lot in the real exam.
Non-English-speaking candidates should resort to watching Hollywood movies, documentaries or TV series to improve their listening or even speaking.
Attention to intrinsic detail does help.
Proper hand-eye-ear coordination can work miracles in the Listening test.
Reading
The strategy of glancing at the questions prior to reading the passages really helps.
Read the passage carefully, where the answers to the questions could be hidden.
Be witty enough not to waste too much time on the irrelevant paragraphs.
Concentration and patience are very important in the Reading test.
Writing
Reading editorial articles in English newspapers will help with your writing.
Always check your word count to make sure you are over 150 words in Task 1 and over 250 words in Task 2.
Writing grammatically correct, simpler sentences is better than trying to impress the examiner with advanced English words/sentences that you're not sure how to use.
Keep in mind that you need to describe a Task 1 chart to someone who doesn't see it.
For the essay (Task 2), there should be an introduction, content (the body) and a well-framed conclusion to set a benchmark or make a point.
Speaking
Listen to podcasts of authentic news channels like CNN and BBC and get acquainted with the accent.
The habit of reading in English daily always helps to develop new vocabulary.
Greet the examiner warmly. Such attitude portrays the candidate's energy and fosters interest in the mind of the examiner at the same time.
Speak on the topic, because beating around the bush does not help. Don't concentrate just on your pronunciation – your speech should have ideas, facts, clarity and coherence.
Ask the examiner to repeat his/her question, if you did not understand what he/she means.
Quoting examples, case studies or experiences will make your speech more interesting.
Leave your nervousness outside the examination room – take the test with confidence.
Good luck!