As we all know, learning from other people's experience is a very effective technique, and here is your opportunity to find out how Giulia (from Italy) and Ahmed (from Bangladesh) were able to get Band 7.5 in their IELTS exams. As winners of our 'Best IELTS result' competition, Giulia and Ahmed were asked to share their advice. Here it is:
Giulia said:
"I would suggest to all the IELTS candidates to improve most of all their abilities in time management, because I think that it's very difficult is to do your best, especially in the writing part, in such a short time. In order to do that it is useful to do as much exercise as possible keeping an eye on the watch. For the writing part, I found it very helpful to learn a list of linking expressions to use in every situation and some synonyms for the most common words, since they make the text look more fluent.
During the speaking, improvising is better than keeping silent. And, I know it might look obvious, but still it's important to live the English language day by day, reading newspapers and talking with native speakers.
Last, but not least, it's fundamental not to panic!"
Ahmed said: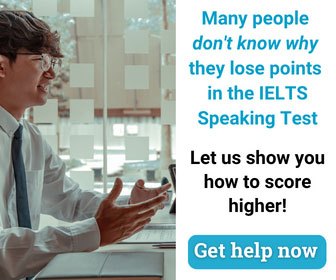 "I was not born in a native English speaking country. However, I have effectively used specific techniques in order to get better at my English skills. I have been always trying to implement any particular technique in each of the 4 modules before the exam. For example, I have practiced the "Mind Mapping" technique in both Speaking and Writing modules.
Other activities such as listening to music and the news regularly in English have increased my lexical resources. I believe my biggest strength is in writing, as everyone has their own. I have always tried to pretend that I'm writing something even when practicing for a different module. I always recorded my speaking and tried to listen to it later to check for errors.
IELTS-Blog has also provided me with the latest questions from different countries, which enriched my knowledge too. I would sometimes write down the lyrics of a song just to check how am I doing with my English Listening. Scanning, Skimming, Analyzing, Identifying specific information have been the main keys for my Reading.
All in all, I encourage each and every one out there planning to sit the IELTS exam to make an organized effort and to understand the format of the test."