I am writing this with a big smile on my face, and it's all because of the news I've received from Cindy. Let me explain.
Cindy and I met when she purchased my book Target Band 7, and at that time she struggled to get Band 5 in Listening. She was afraid of the test and unsure of her English ability. She was nervous to the extent that she bought the wrong book (for Academic module instead of General Training)! This is what stress can do to a person, and I am sure many of you can understand and relate to her situation.
Apart from the listening skills, writing was another problem that Cindy had. She took IELTS twice and her writing score stubbornly remained at Band 6 level – while she needed Band 7 at least. To overcome this she booked our writing correction service to get some help with raising her writing score.
The change didn't happen overnight – Cindy had to work hard for it.
But finally, this email arrives from her – now do you see why I'm smiling?
"Hi Simone,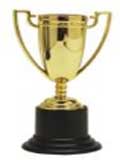 I got my result today and got 7.5 in listening 7.5 in reading 7.5 in writing and 8 in speaking.

I'm very happy and thank you so much for your support and tips.

I would encourage others to keep trying – here are some tips which have been useful to me:

1. Do not stress, be positive and rest a lot on the day before the exam.
2. Listening – listen to news, radio, try to understand what's going on, when people are taking try to guess what the topic is. Read your questions twice and underline keywords, try to get an idea what the answer might be before the recording plays.
3. Reading – read and understand the question well, underline keywords and you will find the answers. Know the definition of true, false and not given to avoid confusion.

4. Writing – write simple sentences so that the teacher will be able to understand what we want to say. Use linking words. Print and read the examples on IELTS-Blog website – they are a very useful material. Get an idea what a band 7 and 6 are and structure your ideas properly.
5. Speaking – practice in front of a mirror, talk to fiends in English, participate in argumentative conversations.

6. Do not panic and do not be afraid, this will make you feel vulnerable.

7. Read all the tips on IELTS-Blog

8. Surf the Internet a little bit to get more ideas about IELTS.

Thanks,
Cindy"