You are here: Section 1
Jump to Section 2 | Jump to Section 3
This free IELTS reading test (General Training Module) has the same question types, content style, length and difficulty as a standard IELTS test. To get started simply scroll down to read the text and answer the questions.
Note: the best way to take our practice tests is on a Desktop computer or a tablet. They will work on a mobile phone, but it's not as convenient.
Looking for more reading practice tests? Our online course has over 15 complete practice tests as well as end of lesson tests and reading texts used in the lessons.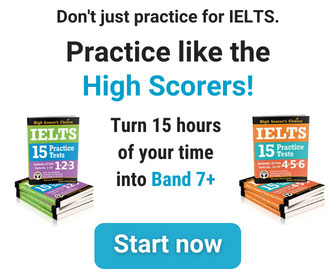 When you have finished the test, make a note of the number of correct answers and move on to Section 2.
SECTION 1
QUESTIONS 1-10
Hidden Treasures Music Store September Edition Members' Newsletter
Stockists of rare and collectors' items – take a walk down Memory Lane!
J – Jazz B – Blues R – Rock & Roll
New arrivals this month
Under £20
| | | |
| --- | --- | --- |
| Bill Benjamin | J | – a rare chance to buy the artist's first album, 5 copies in stock. |
| Gerome and the Jives | R | – 10 copies remaining – reduced from £30. |
| Giles Bertram* | B | – *Currently out of stock. Expected delivery 25/09 |
| The Rockerbillies | R | – Digitally remastered for enhanced quality. |
Under £30
| | | |
| --- | --- | --- |
| Clyde Forstrum | J/B | – A mix of cover songs from a variety of Jazz and Blues' best known artists. |
| The Kings of Temple Street | B | – Award winning Blues band from New Orleans. |
| Brian Jefferson | B | – included the chart-topping song "Forever Yours". |
| Janine Reynard | R | – Special offer this month only – usually £55 |
Under £50
| | | |
| --- | --- | --- |
| The Real McCoy | R | – voted their best album of all time by K20 radio listeners. |
| Seeking Solitude | J | – first time available in store |
| Johnny Baxter | B | – new arrival from the USA, only available from Hidden Treasures here in the UK |
| Jessica Wilson | B/J | – the UK's best known female jazz and blues star. |
Additional Special Offers
– £20 voucher available with any purchase over £100 (Available until 5th October)
– Free delivery for orders within the UK over £6 (valid until September 30th)
– Customers making purchases over £60 are automatically entered into our prize draw (1st prize £100 music voucher, 2nd prize £50).
Delivery Details
A postage and packing charge applies to all deliveries unless otherwise specified in a special offer.
Within the United Kingdom:
£6.50 regular post
£16.80 Courier Service (next day delivery)
Outside the United Kingdom – Contact us for prices to your destination as charges vary or visit http://www.hiddentreasuresms.co.uk for more details.
Surface Delivery (allow approximately 6-8 weeks for delivery)
Airmail Delivery (between 1-2 weeks for most countries)
---
Questions 1-7
Do the following statements agree with the information given in the text above?
In boxes 1-7 write
TRUE if the statement agrees with the information
FALSE if the statement does not agree with the information
NOT GIVEN if there is no information about this in the text
1. The Bill Benjamin album is more readily available than the Gerome and the Jives album. Show answerFALSE
WHY? There are only 5 copies of Bill Benjamin but 10 of Gerome and the Jives.
2. The Blues album on sale for less than £20 will be available from the middle of September. Show answerFALSE
WHY? It will not expected in the shop until 25/9.
3. The Janine Reynard album is only available at the cheaper price for a limited time. Show answerTRUE
WHY? It is available this month only.
4. The Seeking Solitude jazz album is available for the first time in the UK. Show answerNOT GIVEN
WHY? The information says first time in the shop but we do not know if it is the first time in the UK.
5. Jessica Wilson is a famous female blues and jazz artist from the UK. Show answerTRUE
WHY? The information says she is the best known female singer, so therefore must be famous.
6. Not all special offers are available to customers outside the UK. Show answerTRUE
WHY? Free delivery is only available for UK customers.
7. Express delivery in the UK costs £6.50. Show answerFALSE
WHY? Normal delivery is £6.50. Express is £16.80.
---
Rules and Regulations for Members of Brightwood Leisure Centre
Membership allows an individual to use the leisure centre's facilities subject to the conditions of their membership and availability. Please note prices may change and/or increase from time to time.
All members must read and agree to follow the rules below before using the leisure centre facilities.
Membership Rules
General
1. The owners reserve the right to terminate membership for breach of the rules, or behaviour which is damaging to the character or interests of the club or offensive to other members or staff.
2. Members must advise staff of any personal disability or illness such as a heart condition, eye or hearing problems and other conditions before using the facilities to help to avoid accidents or injuries to themselves and others.
3. Whilst using the club facilities all Members accept responsibility for their state of health and physical condition.
4. The owners' responsibility or liability for damage or loss to Members' property is strictly limited to any damage or loss occuring as a direct result of the negligence of owners or their staff.
5. No pets will be allowed in the club or its grounds with the exception of guide dogs.
6. Entry to the club is permitted only through the main reception entrance.
7. The owners may at any time withdraw all or any part of the club facilities for any period or periods where and when it is necessary for repair, maintenance, alteration or for safety reasons.
Making Changes to Membership
All memberships are payable monthly by Direct Debit – normally taken on the 5th of each month.
If you wish to cancel your membership, you must contact the Membership Secretary in writing giving 2 weeks' notice. Joining fees will not be refunded unless you cancel within 14 days of joining.
In the case of having to temporarily suspend membership due to long/medium term injury, illness or pregnancy, you must obtain written acceptance of the suspension from the Club Manager.
All membership is personal to each Member, however it is possible to transfer membership to another names person providing notice is given to the Membership Secretary by the 15th of the month. The transferee will be required to complete a Membership Application form but will not be required to pay a joining fee or pay any of the membership subscriptions which have been paid in advance by the original member.
A Member who wishes to transfer membership may not actively market such a transfer (for example on the internet) and may only transfer to a friend or family member.
Lockers
Lockers are provided to secure and protect your personal belongings and valuables while exercising. For security reasons and the benefits of other members all lockers must be emptied by the end of each visit.
All lockers will be checked and emptied by leisure centre staff at the end of every day and any contents will be disposed of for security reasons. This policy is adopted for Member's safety and security.
Personal Belongings
Our liability to compensate you in the case of loss or damage other than death or personal injury is limited to a reasonable amount having regard to such factors as to whether the damage was due to a negligent act or omission by us.
If any personal property is found please hand in at the reception. Any property that is not claimed within 28 days will be donated to a local charity.
Cars must be parked correctly in the car park. No liability is accepted for loss or damage to cars or property and are left at the owners risk.
Questions 8-10
Choose the correct answer A – D
8. Members who upset other users of the leisure centre
A will be reported to the Club Manager
B will be given a warning
C will have their membership cancelled
D will be reported to the Membership Secretary
Show answerC
WHY? 'The owners reserve the right to terminate membership for breach of the rules, or behaviour which is damaging to the character or interests of the club or offensive to other members or staff'
9. Membership may be put on hold
A within 14 days of joining
B through arrangement with the manager of the club
C if the Membership Secretary agrees
D in cases of injury only
Show answerB
Note: The Membership Secretary deals with CANCELLATIONS. Memberships can be put on hold due to pregnancy and not only because of injury.
10. Damage to members' vehicles
A is unlikely due to secure parking
B will be paid for by the centre if it is their fault
C is not the responsibility of the centre
D may result due to negligence
Show answerC
WHY? 'No liability is accepted for loss or damage to cars or property and are left at the owners risk'
Show All Correct Answers
Once you have finished, check your answers, then move on to Section 2.
This test originally appeared on https://ieltsforfree.com/free-ielts-practice-tests/