You are here: Section 1
Jump to Section 2 | Jump to Section 3
This free IELTS reading test (General Training Module) has the same question types, content style, length and difficulty as a standard IELTS test. To get started simply scroll down to read the text and answer the questions.
Note: the best way to take our practice tests is on a Desktop computer or a tablet. They will work on a mobile phone, but it's not as convenient.
Looking for more reading practice tests? Our online course has over 15 complete practice tests as well as end of lesson tests and reading texts used in the lessons.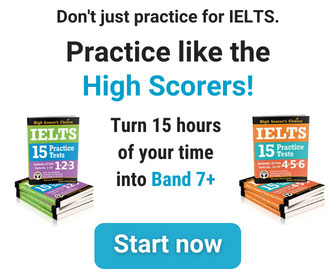 When you have finished the test, make a note of the number of correct answers and move on to Section 2.
SECTION 1
CHARITY FUN RUN
Dear Supporter,
I am writing to invite you to join us for our Annual Fun Run which will be held this year on Sunday 18th August. The run starts from the school grounds and participants are able to choose to take part in a 2, 5 or 10 kilometre run.
Last year we raised a total of $15,450 which was donated to the children's hospital and this year we expect to raise over $16,000. This year, we are raising money which will be used to develop the village recreational centre.
To confirm your registration, email funrunsuccess@edu.com or telephone 01784 5337841. As soon as you are registered you simply start collecting your sponsors and come along on the day!
Further instructions are found below, please read them carefully.
Looking forward to seeing you on Sunday 18th August,
D. Jackson
Fun Run Co-ordinator
Thanks in advance for your support!
Moorfields School Fun Run
START TIMES
10 Kilometre Run – 8am
5 Kilometre Run – 8.30am
2 Kilometre Run – 9am
ROUTE MAPS
Details are available on our website http://www.moorfieldsschool.com and will also be available on the day from school reception. All routes will be signposted and there will be marshals stationed along the routes providing cold drinks for runners. If you feel ill or need assistance at any time during the run, please let one of the marshals know and they will be able to help you.
WHAT TO WEAR
Shorts and tee-shirts should be fine; however, we recommend you bring a light raincoat in case of bad weather. Comfortable running shoes are a must! Please avoid wearing new trainers on the day to avoid foot problems.
PARKING
The school car park behind C-block (the language department) will be open on the day. Drive in through the main gates then turn right. Westhill Leisure Centre (across the road from the school) will also allow runners to park their cars there on the day.
WHAT HAPPENS AFTER THE RUN?
There will be a number of entertainers including face-painting and the school band. Food and drink stalls will be available. There will also be a prize-giving event for runners who finish 1st and 2nd in each of the runs and two cinema tickets are available for the best fancy dress if you are interested in running in a special costume!
We expect the whole day to finish at around 4pm.
---
Questions 1–7
Answer questions 1-7 based on the information above. Use NO MORE THAN THREE WORDS AND/OR A NUMBER from the text for each answer. Write your answers in the boxes provided.
1. How many different lengths of route are there?
Show answer3 / three
2. Where was money raised in last year's event given to?
Show answerThe children's hospital
3. How much money do the organisers expect to raise this year?
Show answerOver $16,000
NOTE: You must include the currency sign ($) AND the word 'over' to be awarded the point for this question
4. What refreshments will be available from the officials stationed along the route?
Show answercold drinks
5. What do all runners have to wear on the day?
Show answercomfortable running shoes
NOTE: The questions asks what runners have to wear. Shorts, Tee-shirts and a light raincoat are only recommended.
6. Where can participants leave their cars if they do not park at the school?
Show answerWesthill leisure center
7. What prize can the runner wearing the best costume win?
Show answer2 cinema tickets
---
Tour Details
A. Learn more about Maori culture, food, dance, performing arts and the internationally famous Haka. The tour involves lectures on Maori traditions an etiquette; particularly customs for welcoming to and visiting a marae – the meeting house of Maori tribes. Experience an authentic cultural show in one of the country's best-known Maori performance venues.
B. Whether your motivation is to be eco-friendly or simply to enjoy the great outdoors and keep fit while on holiday, our cycling tours of NZ can cater to your needs. Coaches are on hand to transport the group from A to B where distances are far and discounts on wine tours and quad bike tours are also available.
C. Ornithologists unite for this spectacular trip which focuses on the wide variety of species that share our home. Visit the nesting areas of our native birds and the north island gannet colony of Muriwai. Guest lecturers will also give an insight into the now extinct species – the Great Moa – the largest bird ever known to have lived on our shores.
D. This tour is a must for appreciators of the outdoors and lovers of what is known in New Zealand as 'tramping'. Ideal for those who prefer to make their own way, not reliant on transport! See some of the most beautiful countryside Aotearoa (Maori for New Zealand) has to offer. A reasonable fitness level is required though no steep paths or climbing is involved.
E. An education programme which focuses on lectures and field trips based on the natural world. Visit the Auckland museum to see the informative display of animals and plants of New Zealand. Guest speakers include professors and researchers from our most prominent universities.
F. Where two oceans meet; experience the beauty of nature, the expanse of the land and endless beaches and coastline. Often described as the 'winterless north' due to the mild climate, we offer a variety of trips year round.
G. The centre of the north island offers many opportunities to experience naturally occurring thermal phenomenon such as the hot pools, mud pools, and geysers in national parks alive with sub-terranean activity. The tour is three days in duration and accommodation in Rotorua is provided for our clients.
H. Travelling by luxury, air-conditioned tour bus, we partake in some of the best food and beverages New Zealand has to offer. Visit 5 of the country's largest exporting vineyards and take advantage of the discount pricing available to our clients.
I. We take you to spots inaccessible to regular vehicles. Small group sizes. Plenty of off road travel but made as comfortable as possible in our custom made jeeps. Optional walking tours each day or just relaxation if preferred at our breath-taking picnic stops. N.B. We will soon also be offering excursions in the northern tip of the North Island.
Questions 8-14
Answer questions 8-14 based on the text above ('Tour details'). The list of tour options for holiday-makers has nine tour descriptions A-I.
Choose the correct title (I-XI) for each tour from the list of tour names in the box below.
I Wine Lovers Explore
II Hiking in NZ
III 4-wheel drive South Island Extravaganza
IV The Traditional Culture of Rotorua
V Aotearoa on two-wheels
VI An introduction to New Zealand Birdlife
VII The History of the Moa
VIII Flora and Fauna Education tour
IX Thermal Wonderland tour
X Northern Exposure
XI Come Scale the Peaks!
EXAMPLE Tour A IV
8. Tour B Show answerV
'cycling tours of NZ can cater to your needs.' (Paragraph D mentions that Aotearoa is the Maori name for NZ)
9. Tour C Show answerVI
NOTE: VII ('The History of the Moa') is NOT the correct answer as this refers to only one species of bird
10. Tour D Show answerII
11. Tour E Show answerVIII
EXAMPLE Tour F X
12. Tour G Show answerIX
NOTE: iv ('The Traditional Culture of Rotorua') is NOT the correct answer as the paragraph talks about the natural world, not culture.
13. Tour H Show answerI
14. Tour I Show answerIII
Show All Correct Answers
Once you have finished, check your answers, then move on to Section 2.
This test originally appeared on https://ieltsforfree.com/free-ielts-practice-tests/