Our kind friend T from the USA remembered the following Writing and Speaking questions after a recent exam:
Writing test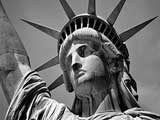 Writing task 1 (a report)
We were given a bar chart showing the consumption of cigars in six different countries over a period of time. We had to summarize and describe the information.
Writing task 2 (an essay)
Some people believe that the government should make university education free for all. Others disagree and say students should pay for their own education. Discuss both views and give your own opinion.
Speaking test
Interview
– What is your full name?
– Can I see your ID?
– Where are you from?
– Do you work or study?
– What is your job?
– Do you like history? Why?
– Is there a historic person you would like to know more about?
– What do you think about history study?
– What would you prefer, a surface or underground transport in a big city?
– Why is that?
Cue Card
Talk about a website that helped you to do something. Please say
– What website is it?
– How did you know about it?
– How often do you use it?
Discussion
– How does it help you?
– What do you think about the Internet and technology?
– How did it change the world?
– Do you consider the Internet as a way of entertainment?
Get a self study book, for Academic click here, for General here.
Subscribe to IELTS-Blog.com via RSS or via email