Thanks to our friend M who took the IELTS test in Skopje, Macedonia we can share the following Writing and Speaking questions (M didn't remember the Listening or the Reading topics).
Writing test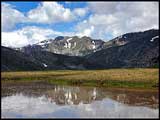 Writing task 1 (a letter)
You recently completed a course and you borrowed a book from your teacher which you couldn't return in time. You would like to return the book now. Write a letter to your teacher and say
– What book was it?
– How helpful was the book?
– Explain why you couldn't return it in time.
Writing Task 2 (an essay)
Some people believe that zoos where animals are kept in man-made environment should no longer exist in the 21st century. Do you agree or disagree?
Speaking test
Interview
– What is your full name?
– Can I see your ID?
– Where are you from?
– Do you work or study?
– Do you know how to swim?
– When did you learn to swim?
– Is swimming popular in your hometown?
Cue Card
Discuss an instance when you shared personal information with someone. Please say
– With whom did you share it?
– What information did you share?
– How did you feel after that?
Discussion
– What do you know about data privacy?
– Do you think sharing information on the Internet is a good idea?
– Why do researchers share information online?
Get a self study book, for Academic click here, for General here.
Subscribe to IELTS-Blog.com via RSS or via email