Welcome to IELTS Success Formula Challenge Day 1. If you've just joined IELTS-Blog today, read about the Challenge here.
Today we're going to solve the problems that trouble Suwandi J. from Indonesia. Here are the issues he is worried about: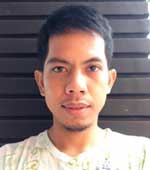 "IELTS preparation has been a challenge for me before taking the IELTS test.
Firstly, I have limited IELTS books for practice. It's been hard to find original books with complete practice tests.
Secondly, I don't have a qualified tutor who can guide me through IELTS practice. I need a guideline how to exercise well to prepare for the IELTS test.
I need to get Band 7.0 in my IELTS (L,S,W,R) but I am very anxious because it looks unlikely if I haven't got enough practice time with the right resources. I have taken my first IELTS and scored Band 5.0, it was a couple of years ago. And it's not enough to be accepted in the university where I want to study."
How IELTS Success Formula can solve Suwandi's problem
Limited materials for practice? We've got you covered: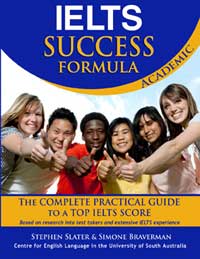 We know that practice is very important in IELTS preparation, and that is why we included 3 opportunities to exercise:
1. For every IELTS skill – Listening, Reading, Writing, and Speaking – there is a dedicated section in the book, and in every section there are fitness activities (that's what we call practice exercises in our book because they train your brain and keep it fit and ready for the real test).
Want to have a look? Download a few pages as examples of Listening activities here, Reading activities here, Writing Task 1 here, Writing Task 2 here, and Speaking activities here.
2. In addition to the fitness activities there is a full IELTS-like test included in the book, with audio files for the Listening and Speaking sub-tests. We even underlined the sentences in the Listening transcript where the correct answers are – click here to see.
3. And on top of that, we give you 5 (five!) full IELTS practice tests with answers as a free bonus with the book. This means that you can test yourself to find what your weaker skills are, find the common mistakes that you make, work with tips from the book and fitness activities to improve, and then test yourself again to see the progress you're making.
No tutor? No problem!
We designed the fitness activities mentioned above to replace a real tutor. Why? Because many test takers live in remote areas and have no access to live IELTS classes. Others live in big cities but are too busy earning a living or taking care of their family to do a class during the day. So, our fitness activities literally tell you what to do, just like a real IELTS tutor would! And, of course, the correct answers are provided, but instead of simply listing them, we also include an explanation where required – click here to see an example.