Cambridge English exams can be confusing, because there are too many of them and it's very easy to get lost in all the various certificates. This post is my best shot at explaining exactly what those various exams are and how they compare to one another.
There are 7 kinds of Cambridge English exams:
IELTS – International English Language Testing System This test is intended for people from non-English speaking countries who want to study, work or immigrate to an English-speaking country.
BEC – Business English Certificates. This test is for people who intend to prove their English ability to an employer (learn more here).
BULATS – Business Language Testing Service. Similarly to BEC, this exam is used by companies to assess English abilities of prospective employees.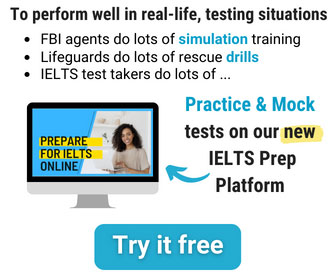 CELS
– Certificate in English Language Skills. These exams are now discontinued.
Main Suite – five exams, namely KET, PET, FCE, CAE, CPE.
KET is Key English Test (Basic English Level)
PET is Preliminary English Test
FCE is First Certificate in English
CAE is Certificate in Advanced English
CPE is Certificate of Proficiency in English (the most advanced English level)
ILEC – International Legal English Certificate. This exam is intended for lawyers.
TKT – Teaching Knowledge test. This exam is for teachers.
CEFR – Common European Framework of Reference for Languages. This is not an exam, but a set of standards for teaching a foreign language in Europe. It divides all the learners into 6 levels of English ability: C2, C1, B2, B1, A2, A1 (highest to lowest)
Here is how various levels of these exams compare to each other: