This post was contributed by Mr. Nipun Jain, the head of Benchmark – our evaluation team. On behalf of all the readers I would like to thank Mr. Jain and all the fine teachers of Benchmark.
Transitions
Transitional words and phrases are what gives your essays coherence, we need them to join sentences and thoughts together. Look at the lists below. These are transitional phrases that you can memorize and keep in your arsenal for the IELTS writing module.
AGREEMENT: also, plus, in addition, further, furthermore, moreover, additionally, to add to that, next, in accordance with, accordingly, in agreement, finally, for instance, for example, in exemplification, exemplifying that, in fact, factually speaking, in terms of, and so forth, looking at the nexus between, in coordination with, along those lines, collectively speaking, generally speaking, indeed, undoubtedly, obviously, to be sure.
CONTRAST: however, contrastingly, in contrast, on the contrary, on the other hand, To put it into perspective, from a different angle, nonetheless, nevertheless, but, yet, a catch to this is, sadly enough, as a hindrance, looking at the holdups, oddly enough, instead, in direct opposition, still, and rather.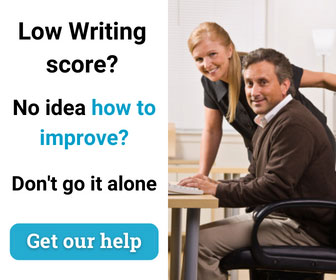 RESULT
: as a result, as a consequence, consequently, thus, therefore, hence, thereby, resulting in, ultimately, in the end, finally, in the overall analysis, in hindsight, in retrospect, retrospectively, vicariously, the long term effect, as a short term result, significantly, as a major effect, effectively, heretofore, hereafter, thereafter, in short, generally, over all, concluding.