L took the IELTS test in Canada and remembered the following Speaking questions:
Speaking test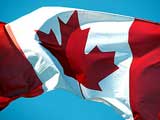 Part 1 (Interview)
– What is your full name?
– Can I see your ID?
– Where are you from?
– Lets talk about planning.
– Do you make plans every day?
– Are you good at managing your time?
– What is the hardest part about making plans?
Part 2 (Cue Card)
Describe a time when you invited someone to have dinner at home or at a restaurant. Please say
– When you invited them
– Where you had the dinner
– Why you invited them
– How you felt about this dinner and
– How they felt about it.
Part 3 (Discussion)
– What are the advantages and disadvantages of eating at restaurants?
– Why do people today like to eat oily and spicy food?
– What type of food do people from your country cook on special occasions?
– Why is it important to have food on special occasions?
– Oily and spicy food makes some people sick, do you think we should rethink this kind of cooking?
Get a self study book, for Academic click here, for General here.
Subscribe to IELTS-Blog.com via RSS or via email