A friend of ours recently took her IELTS exam in Melbourne, Australia and described to us her experience in great detail.
If you are about to take the test in Australia, here is what you should know: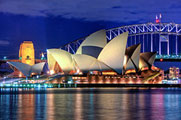 Your Speaking test and the rest of the exam are likely to take place on different days, so if you are working or studying, be prepared to miss two days of study/work.
The order of the sub-tests in the IELTS exam in Australia is:
1. Writing
2. Reading
3. Listening
Those of you used to the order being (1)Listening – (2)Reading – (3)Writing – (4)Speaking should be prepared to start from the Writing. This may seem like an insignificant change but if you are mentally preparing for Listening, it can throw you off balance when you're suddenly asked to start from the Writing. If your test will take place in Australia, while doing some practice tests at home follow the order Writing – Reading – Listening to get used to it.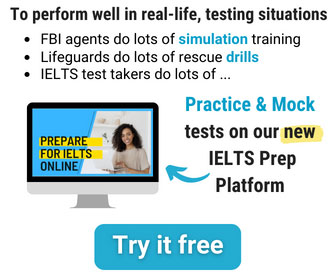 If you have been doing some practice tests at home using headphones for the Listening, do a few practice sessions listening through speakers, because that's how the Listening recordings are played in the examination room. Before the start of the Listening section the invigilators will do a sound check, playing a bit of the recording and asking everyone if they can hear it fine. If you have any issues, let them know straight away. We've heard reports from people who sat next to a noisy appliance such as air conditioner who were disturbed by the noise and lost their concentration in the Listening, or simply couldn't hear the recording very well because the noise got in the way. Detect these obstacles before your test begins and let the invigilators know.
Those of you practicing at home got used to the entire exam taking about 3 hours. In real life it takes longer than that, and considering the fact you can't (or prefer not to) have toilet breaks or food, this also requires mental preparation. The reason it takes longer is because the admins and invigilators need time to conduct the pre-test and post-test procedures, such as identification of the candidates, handing out the question booklets and answer sheets, doing sound checks in the Listening test, collecting test papers and answer sheets, etc. Be prepared to spend a long time in the exam room and while you're there, try to get as comfortable as you can, to avoid muscle cramps, stiff neck etc.
Speaking of time, since you're not allowed a watch in the examination room, you will need to use one invigilators have on display for everyone. It may be located at a distance from where you'll be sitting, so if you are short-sighted, have your glasses with you or wear contact lenses.
The invigilators will be walking between candidates in the examination room, watching for anyone attempting to cheat, so firstly – don't do that, and secondly, be prepared to block that interference out, so that it doesn't ruin your concentration. Having people walk around while you're trying to answer the questions can be disturbing, but don't let this get to you – keep your cool and stay focused on the task.
The invigilators will also be talking in the exam room, letting people know things like how much time is left and when to start copying your answers in Reading onto the Answer sheet. This may feel disturbing or annoying (as your stress levels are up in the test), but it will bother you less if you expect that to happen.
You are only allowed to use pencils and erasers in the test (no pens) and they will be provided by the IELTS test centre on the exam day. Unfortunately, you won't be allowed to bring your own. This is why it would make sense for you to use different pencils at home while you're practicing, so that you don't get 'attached' or comfortable with writing in one particular pencil. The erasers might also be of poor quality, so just keep in mind this 'gear' may not work perfectly well and rubbing things out may take more time.
For the Speaking test, if there isn't enough room for everyone in the waiting area, you may be asked to leave and return in time for your Speaking interview (you will be given a time). Research in advance some places for you to spend time outside of the test centre, so that you're not feeling lost if they tell you to go and come back on the day.
And finally, the most important thing – don't read the points above as a scary story, because anything you learn in advance your brain has a chance to process and decide how to deal with, in a calm manner. Taking the IELTS test is the culmination of the entire work you put in preparing for it, so stay cool, do your best, and bring home a great result!
Good luck!