Our kind friend S shared the questions he remembered from the Writing and Speaking sections of his exam in the USA:
Writing test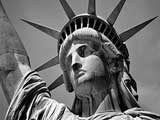 Writing task 1 (a letter)
Write a complaint letter to the manager of a sports complex about a problem with the staff (non-action of staff in spite of repeated complaints).
Writing Task 2 (an essay)
Some say good teachers are important for successful education, while others say the attitude of a student is more important. Discuss both views and give your opinion.
Speaking test
Interview
– What is your full name?
– Can I see your ID?
– Where are you from?
– Do you work or study?
– Who usually cooks in your home?
– Have you ever cooked?
– How was it?
– Do people in your country watch cooking shows?
Cue Card
Talk about a country that you find interesting (except your own). Please say
– Why is it interesting to you?
– What would you like to do in this country?
– When do you plan to visit this country?
Discussion
– Do you think promotion of tourism is good for economy?
– What is the bad side of tourism in your opinion?
– Do you think it is important to maintain peaceful relations with the neighbouring countries?
Get a self study book, for Academic click here, for General here.
Subscribe to IELTS-Blog.com via RSS or via email