This IELTS exam was shared by M from the USA (thanks to the contributor!)
Listening test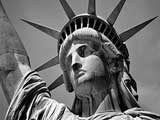 Section 1. About an exhibition of computers.
Section 2. About a student who has broken a finger and how he was going to finish his tasks.
Section 3. Don't remember.
Section 4. Radio program about tourist attractions.
Reading test
Passage 1. The process of car registration in London.
Passage 2. Descriptions of the apartments offered for rent.
Passage 3. An article about peppercorns including history, when to harvest, medicinal use and so on.
Passage 4. Don't remember.
Writing test
Writing task 1 (a letter)
You went to a theater with a friend and he/she had an accident. An employee helped you. Write a letter to the manager to
– thank the employee,
– explain about the accident,
– suggest what they could have done to prevent it.
Writing Task 2 (an essay)
In many countries prices of airplane tickets have dropped. Is it positive or negative situation? Write about your personal experience or knowledge.
Get a self study book, for Academic click here, for General here.
Subscribe to IELTS-Blog.com via RSS or via email