IELTS test takers from the USA and Cyprus shared these writing and speaking topics (thanks, N and M):
Writing test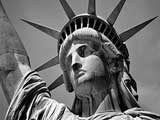 Writing task 1 (a letter)
You want to take training courses for your job. Write a letter to ask your employer to help you pay the tuition fee. In your letter
– say what courses you want to take,
– why you think these courses are beneficial, and
– explain how they will contribute to your performance.
Writing Task 2 (an essay)
Some children have problems at home and difficulties at school. Why do you think this happens? How can parents help them?
Speaking test
Interview
– What is your full name?
– Do you work or study?
– What part of your job is more challenging?
– Would you recommend this job to others?
– Can employers ask employees to work on Sundays?
– What do you do to keep your body fit?
– What did you learn from your secondary school to keep your body healthy?
– What do you think you would do in the future to be healthy?
Cue Card
Talk about a present that you gave to your friend. Please say
– What was it?
– When did this happen?
– How did you feel about it?
Discussion
– Do you think people enjoy more giving or receiving gifts?
– What type of gifts do children like? Why?
– What do we have to consider before giving gifts to people?
Get a self study book, for Academic click here, for General here.
Subscribe to IELTS-Blog.com via RSS or via email