The IELTS exam below was shared by our kind friend K. Listening and Reading completely slipped K's mind, but he remembered the other two sections well:
Writing test
Writing task 1 (a report)
We were given a bar chart showing the percentage of households with no car, one car, or two cars in 1971, 1981, 1991 and 2001 respectively.
Writing task 2 (an essay)
Some people believe that universities are producing more graduates than needed, and that less emphasis should be placed on university education. Others are of a different opinion. Discuss both views and include you own opinion.
Speaking test
Interview
– What is your name?
– Where are you from?
– Did you learn the history of your home town in school?
– What is your home town noted for?
– What sports did you play as a child?
– Do boys and girls play the same sports?
– Would you allow your children to play sports in the future and why?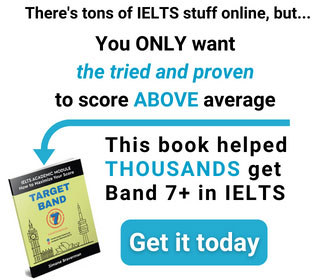 Cue Card
Describe a gift you have bought for someone. Please say
– What kind of gift was it?
– Why did you choose this gift?
– Do you think the person liked the gift?
– Do you think it's easy to buy gifts for people and why?
Discussion
– Do you think it's easier to buy gifts for men or women?
– Do you buy gifts on the internet and do you think it's easier?
– When was the last time you received a gift?
– Why do you think people donate to charity?
– Do you donate to charity?
– Do you think the need for financial accountability is a factor in donation to charity?
– Do you think the need to donate to charities would increase in the future?