The IELTS exam update below was shared by R who recently took the test in the UK.
Listening test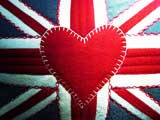 Section 1. A conversation between two neighbors regarding the nearby swimming pool facility.
Section 2. A conversation between two class mates about preparation for a presentation.
Section 3. An announcement by the head of the department to the pupils regarding their course outline, followed by the introduction of faculty members and their roles during the course.
Section 4. A customer was talking to a travel agent about car hire companies, public transport and currency in Ghana.
Reading test
Passage 1. A story about the Olympic torch.
Passage 2. About sleep and who needs it more. How long should people and animals sleep, different sleep patterns and their effects.
Passage 3. Different teaching methods for children in different countries. A type of research topic with many experts and experiments with people's thoughts.
Writing test
Writing task 1 (a report)
We were given a chart showing the percentages of nine most popular household items in the years 2001 and 2008.
Writing task 2 (an essay)
There is an increasing trend of antisocial behavior by individuals and in most cases it is blamed on the society. What needs to be done about such individuals? Who should take care of them?
Speaking test
Interview
– What is your full name?
– Can I see your ID?
– Where are you from?
– Do you work or study?
Cue Card
Describe a library that you visit. Please say:
– Where is the library located?
– When did you go there?
– Why do you visit this library?
Discussion
Don't remember.
Get a self study book, for Academic click here, for General here.
Subscribe to IELTS-Blog.com via RSS or via email