Thanks to the IELTS test taker S we can share the topics and questions from a recent exam in the UK:
Listening test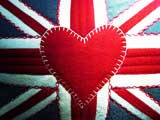 Section 1. Conversation regarding a rental apartment.
Section 2, 3, 4. Don't remember.
Reading test
Passage 1. The process of graffiti removal.
Passage 2, 3. Don't remember.
Writing test
Writing task 1 (a report)
We were given a pie chart and a graph showing the amount of books bought across the world by each country.
Writing task 2 (an essay)
Crime is a problem all over the world. Some believe that crime prevention will make no difference, others disagree. Discuss both views and give your opinion.
Speaking test
Interview
– What is your full name?
– Where do you live?
– Is it a house or an apartment?
– What is your favorite room? Why?
– What do you do to relax?
– Do you think people have enough time for relaxation?
Cue Card
Describe a very happy couple in your life that you find interesting. Please say:
– Who are they?
– Where do they live?
– Why do you find them interesting?
Discussion
– Tell me about a time when you needed to be polite.
– How did you demonstrate it?
– Is it important to be polite?
Get a self study book, for Academic click here, for General here.
Subscribe to IELTS-Blog.com via RSS or via email