Our friend E has shared the information below about his IELTS exam in the UK. E didn't recall anything about the Listening or Reading topics, but did a great job remembering the Writing and Speaking:
Writing test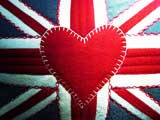 Writing task 1 (a report)
We were given a bar chart about sports players in one European country between 1985 and 2005. The sports were basketball, rugby, tennis and badminton.
Writing task 2 (an essay)
Some people think that to have a successful life you have to have university education, while others think it's not that important. Discuss both views and give your opinion based on personal experience and knowledge.
Speaking test
Interview
– Describe your house.
– What do you like about your house?
– Do you read books?
– What kind of books do you read?
– Do you give books as a gift to your friends? Why?
– Were you borrowing books from a library as a child?
– What books did you borrow?
Cue Card
Talk about a letter you have received lately. Please say
– Who sent it to you?
– Why did he/she send it?
– How did you feel when you read it?
– Why was this letter important to you?
Discussion
– What do you prefer: letters or e-mails? Why?
– Do you think sending a formal letter by e-mail is better than via regular post? Why?
– What do you think about people who write letters to newspapers?
Get a self study book, for Academic click here, for General here.
Subscribe to IELTS-Blog.com via RSS or via email