IELTS test in the UK was described by N. – thanks a lot for your good memory and kind heart. Here goes:
Listening test
Section 1: A conversation between a father and a daughter about the facilities of restaurants for a wedding.
Section 2: A talk about a polar bear in a zoo, a supervisor was giving instructions and information to short term
workers.
Section 3: A dialogue about wind energy in Australia.
Section 4: A lecture, can't remember the topic.
Questions: Filling in the gaps, multiple choice, information matching (facilities to restaurants, etc.)
Reading test
Passage 1: About roller coasters.
Passage 2: About what we can learn from sports champions (mentally).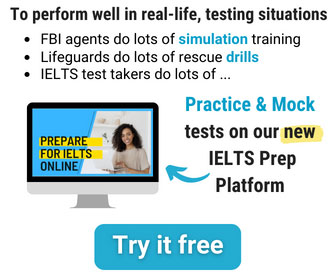 Passage 3: About some French architects and historians that built a castle using only the same resources that were available in the 13th century.
Questions: True/False/Not Given, match headings to paragraphs, match information to a paragraph, match statements to persons, multiple choice questions, filling in the gaps.
Writing test
Writing task 1 (a report)
We had to describe a flow chart on cocoa beans processing.
Writing task 2 (an essay)
International exchange programmes for teenage school students have more advantages than disadvantages. To what extent do you agree? Give examples from your own experience.
Speaking test
Interview
– Where do you come from?
– Do you work or study?
– What is your work?
– What are your duties at work?
– What do you write at work?
– Do you like handwriting or on the computer?
– Do you think handwriting is still important?
– Do you like working with people or working alone?
– Who cooks in your home?
Cue card
Talk about a course you want to attend in the future. You should say:
– what kind of course it is,
– why you would like to do it,
– whether it will be difficult for you,
– what you would like about it.
Discussion
– When are you going to attend this course?
– Teaching: what makes a good teacher?
– Do you think school lessons and teachers are necessary for successful learning?
– Do you think we learn differently in different ages? How?