The IELTS exam below was shared by our kind friends A and J from the UK.
Listening test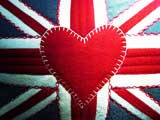 Section 1. About a woman asking for repairs in her apartment.
Section 2. A conversation between two students – one of them wanted to change the course she was studying.
Section 3. Don't remember.
Section 4. A lecture about a science phenomenon of seeing colors that was connected to music.
Reading test
Passage 1. About learning the behavior of animals.
Passage 2. About the effect of global warming on animals.
Passage 3. About graffiti on New York City streets.
Writing test
Writing task 1 (a report)
We were given a line graph showing the amount of tourists visiting Australia and a bar graph showing holidays spent in Australia during 1995-2005.
Writing task 2 (an essay)
Men and women employed in full-time jobs have to share evenly household chores and caring for children at home. Do you agree or disagree with this statement?
Speaking test
Interview
– What is your full name?
– Where do you come from?
– Did you borrow books from the library when you were young?
– What is your favorite book?
– How does reading books in foreign language help you to communicate with other people?
Cue Card
Talk about a special meal you want to have. Please say
– Whom do you want to share it with?
– What kind of food would you like to eat?
Discussion
– Are there a lot of thefts nowadays?
– What are the reasons behind this? Why?
– How can you protect your own possessions?
– What can you say about the London riot?
– Have you lost something before?
– How did you feel about it?
– When did it happen?
Get a self study book, for Academic click here, for General here.
Subscribe to IELTS-Blog.com via RSS or via email