The IELTS exam below was shared by W from the Netherlands (thanks a lot!). Here is what we know:
Listening test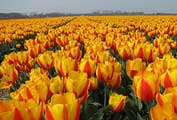 Section 1. Different types of accommodation for students.
Section 2. Conversation between a student and a teacher about preparing a survey.
Section 3. Don't remember.
Section 4. About crocodiles' habits and how to track these animals.
Reading test
Passage 1. Parks in the city and how they are used.
Passage 2. Don't remember.
Passage 3. The linguistic skills of babies and the differences of their brain functions compared to brains of adults.
Writing test
Writing task 1 (a report)
A flowchart of processing fish, from the moment it is caught to the moment it is delivered to the supermarket.
Writing task 2 (an essay)
Some countries are providing general education in secondary schools, while others are teaching skills specific to a future career. Which type of education would be a better choice these days, in your opinion?
Speaking test
Interview
– Tell me about the place you live in.
– What room do you like the most?
– Do most families share their meals together?
– Do you think home-cooked meals are healthier?
– Do you like to take photographs?
– Do you think photography is popular in your country?
Cue Card
Talk about a person, whom you have seen in the news and would like to meet personally. Please say
– Who is this person?
– Why would you like to meet him/her?
– What would you like to talk about with him/her?
Discussion
– Would your friends like to meet this person too?
– Is it good that there are famous people?
– Are there more bad or good news on TV?
– Why do people want to watch the news?
Get a self study book, for Academic click here, for General here.
Subscribe to IELTS-Blog.com via RSS or via email