The topics below were share by two test takers A and I (thank you!) after their exam in Sydney, Australia.
Listening test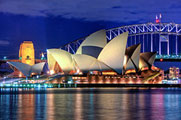 Section 1. Phone call to book a venue for a wedding.
Section 2. A conversation between a student and a lecturer in regard to an upcoming assignment.
Section 3. Presentation about a research on electric cars.
Section 4. Don't remember.
Reading test
Passage 1. About dogs registration.
Questions: Match heading to each paragraph.
Passage 2. Information on the eligibility and procedures for applying for paternity leave.
Passage 3. About the safety of scuba diving and the history of the invention of under-water air apparatus.
Questions: short-answer questions (no more than X words), multiple choice.
Passage 4. Don't remember.
Writing test
Writing task 1 (a letter)
You had a meeting scheduled with an employee in another company. Unfortunately, you are not able to come to the meeting.
Write an apology letter to the person whom you are unable to meet. Please say
– Why can't you keep the commitment?
– Inform him/her about the new arrangement.
– Apologize for the inconvenience caused.
Writing Task 2 (an essay)
Students should have physical activity as a compulsory subject at school on a regular basis. Why is it beneficial for students to participate in physical activity? Which sports do you think are the safest physical activity? Give examples from your own experience.
Get a self study book, for Academic click here, for General here.
Subscribe to IELTS-Blog.com via RSS or via email