Our kind friend T took the IELTS test in Malaysia and remembered the following writing and Speaking questions:
Writing test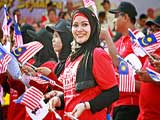 Writing task 1 (a report)
We were given a line graph and a bar chart showing the traffic levels in England and Wales in particular. The charts included vehicle types that contributed the most to CO2 emissions from 2001 and up to 2020 (projected).
Writing task 2 (an essay)
Nowadays more and more older people compete with younger people for the same jobs. What can be the reason for this? What would you suggest as a solution?
Speaking test
Interview
– What is your full name?
– Can I see your ID?
– Where are you from?
– Do you work or study?
– Do you think your English is good?
– What will you do after studying this language?
– Do you like weekends?
– What do you do usually at weekends?
– Do you plan your weekends?
– Do you like trees?
– Have you ever planted a tree?
Cue Card
Describe a documentary or a movie that you enjoyed and would like to watch again. Please say
– What movie is it?
– Why did you like it so much?
– Would you recommend it to others?
Discussion
– Do you think featuring famous artists is important for a movie's success?
– Do you think people in different stages of life will choose different types of movies? Why?
– Do you think that older people like to watch movies of their generation more than modern ones?
Get a self study book, for Academic click here, for General here.
Subscribe to IELTS-Blog.com via RSS or via email