Our friend E from Mexico has shared her IELTS exam – the questions and topics she remembered are below:
Listening test
Section 1. A conversation between a receptionist of a hotel and a person making a reservation.
Section 2. An explanation about tourist attractions and sightseeing.
Section 3. A man making a bicycle reservation to take a ride with his wife in the city.
Section 4. An explanation on future goals of a company and how to obtain better results by working as a team.
Reading test
Passage 1. A passage comparing the benefits of organic farming to the need of use of chemical fertilizers in conventional farming.
Passage 2. About fossils and the archeological impact of such findings on our understanding of species survival.
Passage 3. A text on scientific researches conducted regarding memory, and whether it is a natural gift or a skill that can be developed further.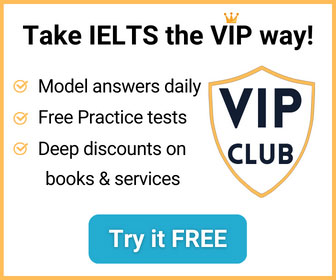 Writing test
Writing task 1 (a report)
We were given a table describing costs of living and studying in three different countries.
Writing task 2 (an essay)
Living standards in cities are much higher than those in rural areas. Why do you think this is so? What do you propose to improve the living standards of people in rural areas?
Speaking test
Interview
– What is your last name?
– Do you work or study?
– What field are you interested in?
– Is that common in your country?
– Where do you go out with your friends?
– Do you read the news?
– What type of news are you interested in more?
– Do you prefer a newspaper or the internet as a source?
Cue Card
Talk about something that you would do to help improve the environment.
Discussion
– Do you think that people are more interested in the environment than they were before?
– Have you ever had a conversation with someone about helping the environment?
– Why don't some countries care for the environment?
– Would you change current laws and regulations in regard to the environment?