The questions and topics below were shared by our kind friend M who recently took his IELTS exam in Melbourne, Australia.
Listening test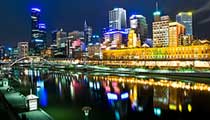 Section 1. Arrangement of a birthday party on the hotel premises for 60 people.
Sections 2 and 3. Don't remember.
Section 4. History of energy industry in Western Australia since 1884.
Reading test
Passage 1. About bus and train services.
Questions: True / False / Not Given, matching headings to paragraphs.
Passage 2. About singers.
Passage 3. Essential information for starting a new business including safety requirements.
Questions: filling in blanks.
Passage 4. About the coastal line and how length measurements had been done in the old days.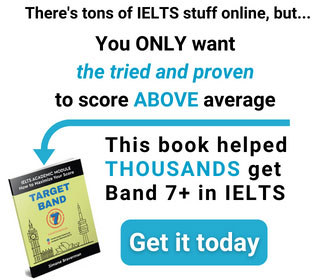 Writing test
Writing task 1 (a letter)
You are about to move from one place to another. Write a letter to your friend and say
– Why are you moving?
– When will you move?
– How can he/she help you?
Writing Task 2 (an essay)
Most children spend a lot of time watching TV shows and playing computer games. Should parents limit the time spent in front of the TV or PC for them? Give your own opinion.
Speaking test
Interview
– What is your full name?
– Which country are you from?
– Where did you live in your country: in a small town or a city?
Cue Card
Talk about a positive change that you made in your life recently. Please say
– Why did you do it?
– What happened next?
– How do you feel about that change now?
Discussion
– Will you make more changes in the future?
– Should people change their lifestyles?
– Is there a big change in our work compared to the past?